Thank you for contacting Extreme Roofing, a representative will contact you shortly.
We Feature and Install GAF Roofing Materials and Accessories
Founded in 1886, GAF Materials Corporation is one of the oldest manufacturers of commercial and residential roofing materials in the United States, and its proud tradition of innovation and excellence has made it one of the most respected.
GAF Materials Corporation offers the most comprehensive line of quality roofing systems in the industry. Whether your design calls for a standard 3-tab shingle, an architectural shingle, a conventional built-up roof, a modified bitumen system or a composite system, GAFMC's superior products and roofing specifications will meet your needs for a complete single-source installation.
---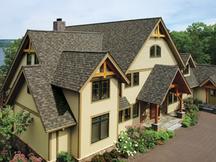 Extreme Roofing Offers Service You Can Trust
Fully insured and carry 2 million dollars in Liability coverage for your protection
Many major clients who have trusted us with their roofing projects.
(Referrals on request)
Extreme Roofing Means Excellent Value
Our foremen and installers are factory-trained in the best roofing techniques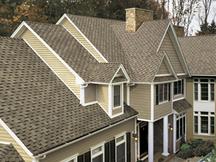 Avoid Hassles with Extreme Roofing
Personalized service from our experienced staff
Easy payment plan options
Your satisfaction is guaranteed - just ask any of hundreds of satisfied customers